Take a Look at Our Featured New Volvo Inventory
At Volvo Cars of Bloomington, we like to handpick the most amazing and exciting Volvo models and feature them for your consideration. These Volvos include some of the most amazing examples from the Swedish automaker. Best of all, these featured Volvo vehicles offer competitive pricing. Get the best that Volvo has to offer and save.
What makes a featured Volvo?
Our selection process includes looking at special Volvo models that offer features not found in competitive vehicles. That can include incredible powertrain options as well as interior in-lay and seating appointments. We will also consider the exterior color and wheel design to find the ultimate statement in Volvo luxury and performance. Volvo vehicles like the XC60, S90, and V60 Cross Country are the luxury vehicles that you simply can not ignore.
Why you should test drive a featured Volvo?
It is rare that you can test drive a vehicle that has been handpicked by a dealership as a top example. You get to see, feel, experience, and drive the best that a luxury automaker has to offer. Not only that, but you also have the opportunity to own or lease this vehicle at a competitive price. That alone makes every featured Volvo vehicle something special at Volvo Cars of Bloomington.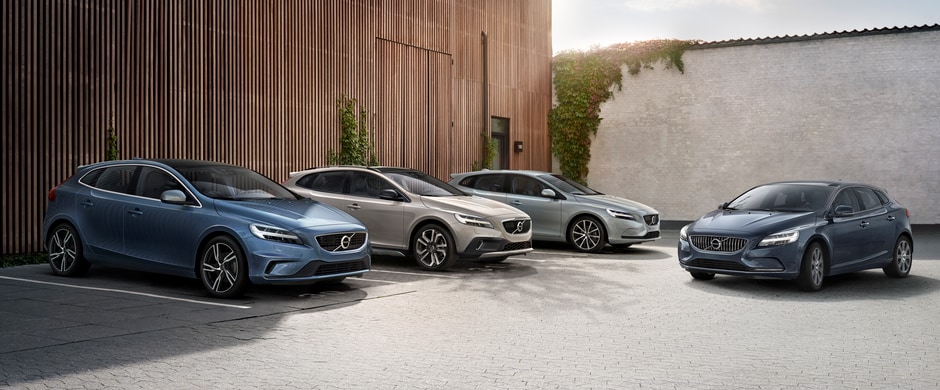 Our Volvo dealership does more than offer the top luxury vehicles in the Bloomington, IN area. We curate our collection to bring you the best from Volvo. That means you have the chance to drive a Volvo with a top interior, amazing powertrain, and exceptional exterior. Our Volvo sales team will do what it takes to offer you a top luxury vehicle at an incredible price that includes top financing teams. This is why our Volvo dealership has been one of the top performers in the region. We will work hard to exceed your expectations.
Test drive a featured new Volvo today
Now is the time to drive one of the most extraordinary Volvo SUVs, sedans or wagons in our inventory. Visit Volvo Cars of Bloomington and take a test drive of a brand new Volvo from our featured collection. You will not want to pass up this unique opportunity to get into a new Volvo.
Once you've found a vehicle that you can see yourself driving around Bloomington, we can direct you to our finance center. There, one of our experts can give you more information about any of our global incentives going on or Subaru deals. Stop by today to learn more!